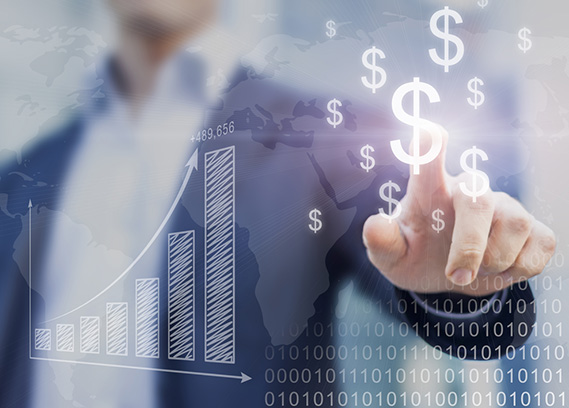 Advisory Services
In a rapidly changing marketplace, many companies face challenges in achieving growth and creating value, and organizations struggle to reshape themselves for a better future.
In the midst of competition, stringent international and local regulations and uncertain economic conditions, it is possible for a company to lose its way and its sense of direction.
When such a situation strikes, it is critical to not waste your time looking at the days gone by and the mistakes made but to march on forward with renewed vigor and transformed fervor.
DFK Fiduciaire du Moyen Orient experienced professionals work with you to improve and enhance the value of your business and develop practical recommendations designed to help you focus on your capital structure and transaction strategy.
Our Advisory Services rest on the pillars of:
The business environment is volatile and ever-changing. This is why organizations are constantly looking for stronger capabilities to develop a competitive edge, leading to better outcomes for stakeholders.
Every organization is unique, which is why providing tailor-made and customized solutions is our main focus. Whether you are in the process of initiating, negotiating or closing a deal, our experienced professionals can help you understand your financing options to maximize value in today's complex business and landscape.
We provide independent financial advice, whether the company is seeking to expand via strategic acquisition, boost value through the sale of a business or subsidiary, raise new finance or improve balance sheet funding efficiencies.
Deal Advisory service areas at DFK FMO include, but are not limited to the following:
Corporate Finance
M&As
Restructuring
Transaction Services
Valuations
At DFK Fiduciaire du Moyen-Orient, our 40 years of experience in the field of advisory and consultancy services has allowed us to become the right fit for you.
Our consulting specialists can assist you in identifying and solving the challenges that stand in the way of your growth and advancement. They combine strong technical capabilities with relevant industry experience to help you understand your most important value drivers and achieve tangible and lasting improvements in performance.
We establish and help implement solutions in the decisive areas of:
Human Capital
Strategy and Operations
Technology
The world is constantly changing and organizations have to respond to new risks and take advantage of new opportunities. Enterprises of all kinds and sizes want robust risk management frameworks that satisfy compliance demands, contribute to better decision making and enhance performance.
Managing risk is not only about protecting value, in fact, it goes beyond that. Effective risk management spurs value creation by acting as a lever for enhancing innovation, building credibility and achieving sustainable growth.
Whether our clients are banks, insurance companies or corporate companies, we help them identify, assess, manage, report and limit the risks they face across a range of matters, including:
Credit Risk Measurement and Management
Financial Risk Management
IT Risk Management
Market and Liquidity Risks
Operational Risk Measurement and Management
Regulatory Risk Management